My Paul Webb Appreciation Page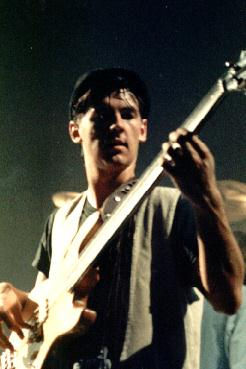 NEWSFLASH!!!!
Beth Gibbons and Rustin' Man's (Paul Webb) CD, Out of Season will be out in stores (at least in the UK) on October 20, 2002. For more info go to Beth Gibbons Official Site.
The picture below is of Beth Gibbons and Paul Webb.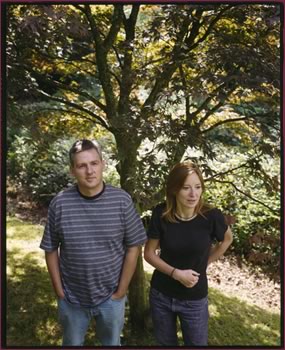 This web site is dedicated to my favorite member of Talk Talk and .O.Rang, Paul Webb. I think he's a very talented musician and singer.
He was born on January 16, 1962, and went to school in Southend. He attended Southend College where he studied art and design. Paul's a keen night clubber, and he enjoys sixties music, rythm and blues in paticular.
II've been a fan of Talk Talk's since 1984, and for a while I was really into Mark Hollis, but after seeing the video for, "Life's What You Make It". Something changed, I started to like Paul more and more.
I have no idea why I like him. I guess he reminds me of someone I knew in high school. He's a very talented bass player, and he's very underrated as a singer. When I first heard Seizure off of .O.Rang's album, Fields and Waves I almost fell on the floor. This guy can actually sing. I know he's done backing vocals on a lot of Talk Talk songs, but it didn't hit me until a couple of years ago that he could sing.
Here are a few pictures of Paul. All the pictures on this site are the copyright of Paul O'Flynn.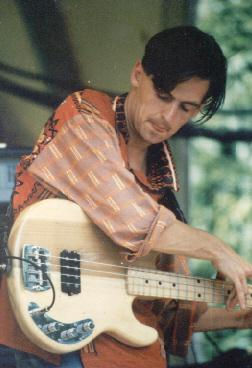 This is a picture of Paul doing what he does best.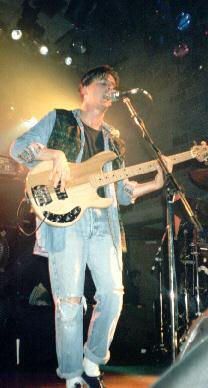 This is one of Paul singing.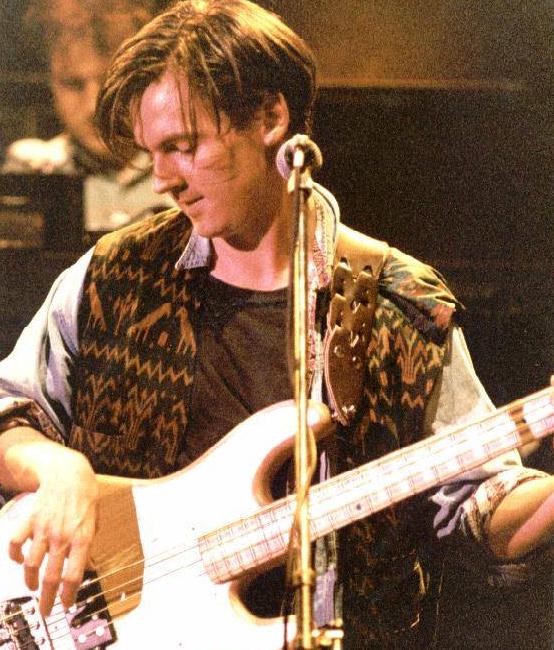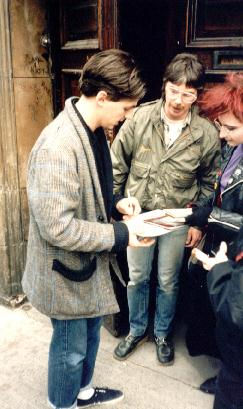 If you have any info on Paul, please e-mail it to me.

thenewwavequeen@earthlink.net

Picture of Paul Webb and Beth Gibbons from Beth Gibbons Official Site

All pictures on this page are the copyright of Paul O'Flynn

Above photo of Beth Gibbons & Paul Webb is from Beth Gibbon's Offical Site. Copyright 2002